Scheduled Traffic Notices
Starting on Wednesday, April 14 climbing lanes in the Telford area (KM Mark 184) going westbound and the Broadway area (KM Mark 191) going eastbound will be removed.
LANE CLOSURE - East of James River Interchange
On Wednesday, June 9 to Saturday, June 12 there will be a lane closure on Highway 104 for both Eastbound and Westbound Traffic. This is necessary to facilitate construction activity for the new highway.
This work is necessary to facilitate the construction of the new 104 Highway Twinning Project. Signage will be in place to remind the travelling public of lane reductions. Please be aware of construction zones and watch out for our workers. We understand construction activity can cause disruption and apologize for any inconvenience. We thank you for your patience.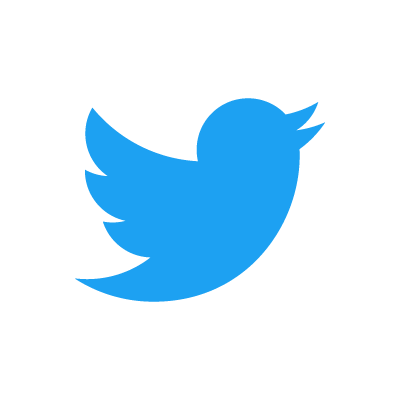 For real-time information follow @NS_TAT on Twitter.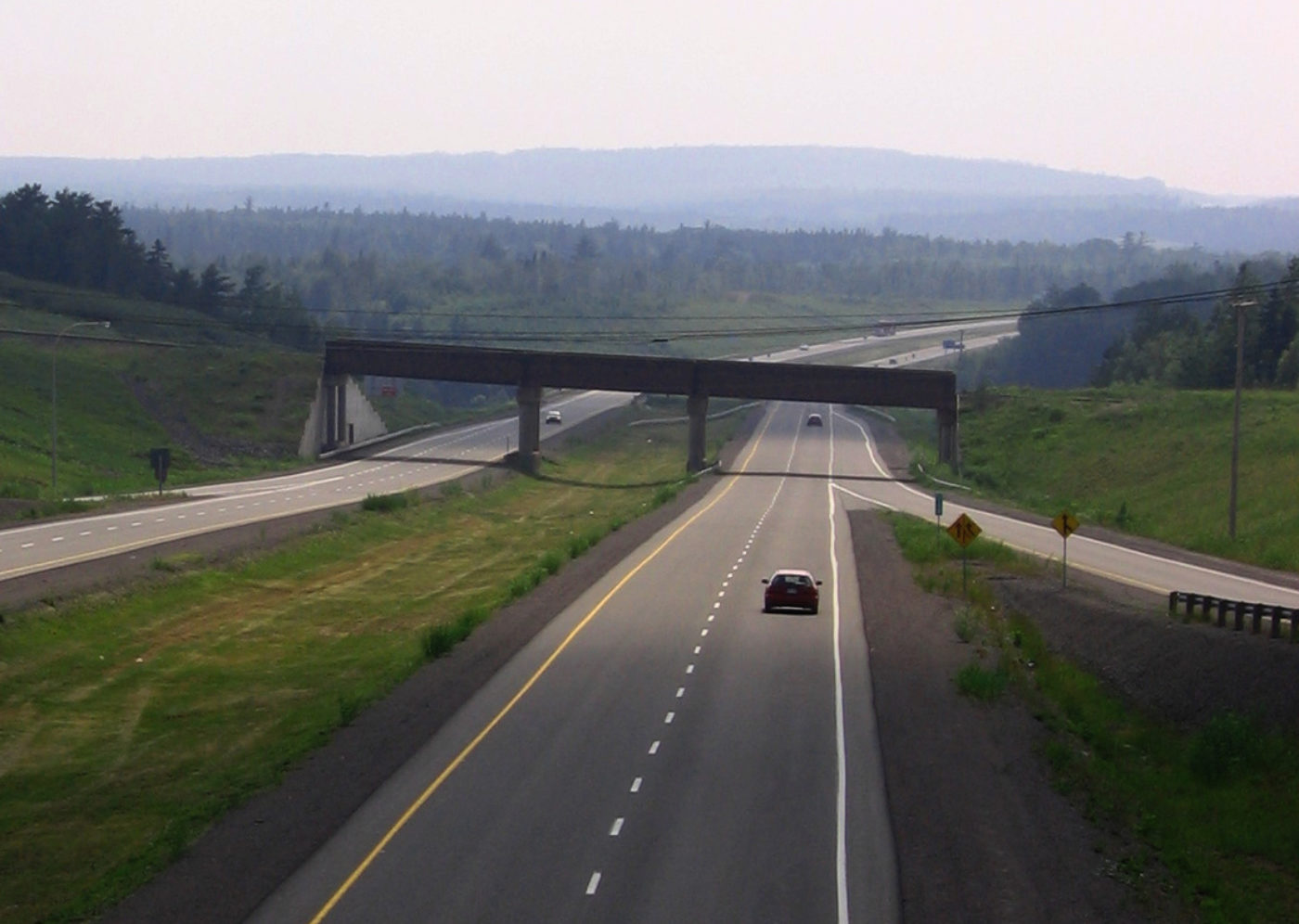 About the Project
Highway 104 is a major transportation link in Nova Scotia, connecting the province to New Brunswick and the mainland to Cape Breton Island.
Dexter Nova Alliance (DNA) is the consortium selected by the Nova Scotia Department of Transportation and Infrastructure Renewal (NSTIR) to Design, Build, Finance, Operate, and Maintain (DBFOM) the new stretch of highway. In addition, DNA will be responsible for the operation and maintenance of an additional 25 kilometres of existing highway over a 22-year period.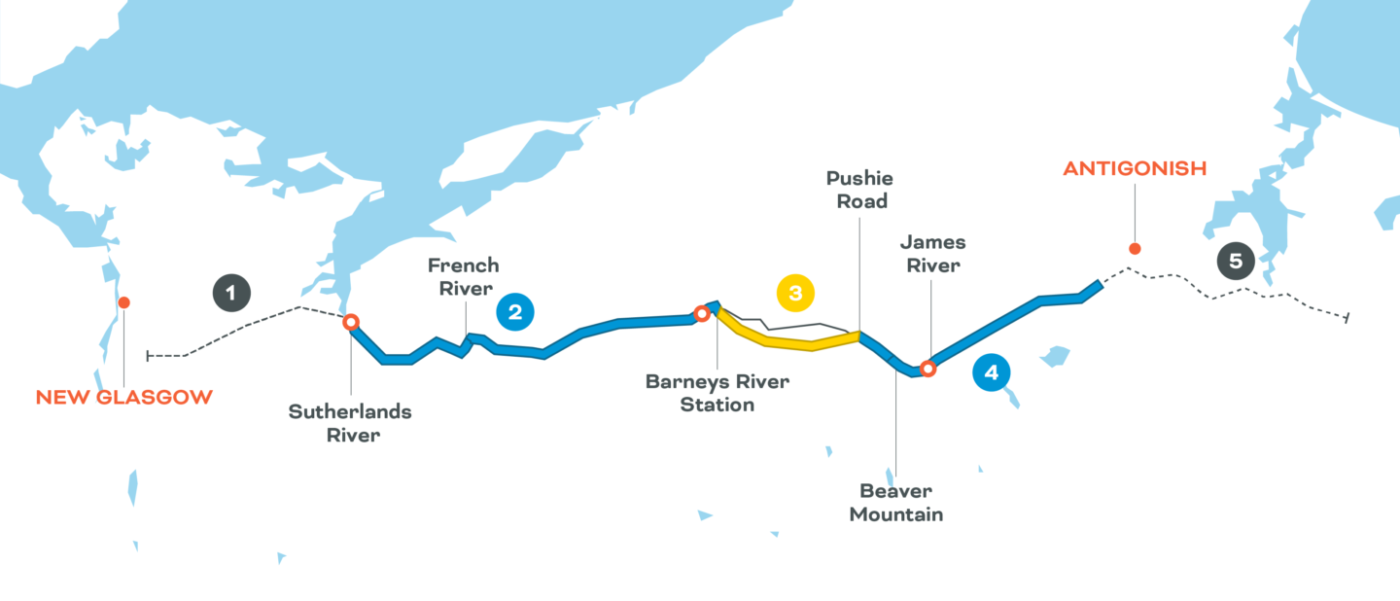 Operations, maintenance and rehabilitation

 

Twinning

 

New alignment

 

Major interchange
Segment
Roadwork
Locations
Start Date
End Date

1

2

3

4

5

Operations, maintenance and rehabilitation
New Glasgow - Antigonish
June 2021
2043

2

New construction - Twinning
Sutherlands River - Barneys River Station
2020
2021

2

Upgrades to existing
Sutherlands River - Barneys River Station
2021
2023

3

New alignment
Barneys River Station - Pushie Road
2020
2023

4

New construction - Twinning
Pushie Road - Antigonish
2020
2021

4

Upgrades to existing
Pushie Road - Antigonish
2021
2023
Timeline is an estimated schedule and subject to change.
Construction activity for April 2021 included; concrete deck pour at Barney's River Bridge, crushing operation in Weavers Mountain area.
Dexter Nova Alliance is a consortium of:
Dexter Nova Alliance consortium and partners include:
DEVELOPER
Municipal Enterprises
Nova Construction
BBGI
CONSTRUCTION
Dexter Construction
Nova Construction

DESIGN
WSP
Harbourside Engineering
OPERATIONS
Municipal Enterprises
Nova Construction

This consortium and partnership has a strong local presence and the companies that make it up have a history of building high quality, safe roads in Nova Scotia.
Careers and Business Opportunities
Join The Team
Job postings are updated as positions become available. Please check for updates and new opportunities. We thank all applicants for their interest; however, only those who are selected for interviews will be contacted. Click here to view current opportunities.
Let's Work Together
We will be working with many companies and partners to complete and service this project. Contact us at info@hwy104twinning.ca if you would like to be on our supplier list.